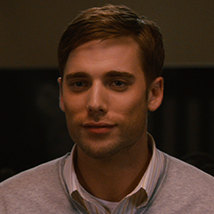 Theodore "Ted" Mullens, though being a mere veterinarian, is the only "doctor" in Schitt's Creek. Though he may seem sweet and cute, Ted considers himself a bit of a bad boy, sometimes cutting his PB&J sandwiches into triangles instead of rectangles or putting tiny hats on the pets when there's no one else around.
Ted may have only just managed to get over his feelings for Alexis, but working together means things will never be easy.
Appearances
Edit
Wine and Roses
Turkey Shoot
Allez-Vous
Carl's Funeral
Honeymoon
Little Sister
Surprise Party
Town for Sale
Finding David
Family Dinner
Milk Money
Moira's Nudes
Ronnie's Party
Happy Anniversary
Ad blocker interference detected!
Wikia is a free-to-use site that makes money from advertising. We have a modified experience for viewers using ad blockers

Wikia is not accessible if you've made further modifications. Remove the custom ad blocker rule(s) and the page will load as expected.