Welcome to the Schitt's Creek Wiki, an encyclopedic resource and collaborative website for all things related the hit CBC/Pop television show, Schitt's Creek. The wiki format allows anyone to create or edit any article, so anyone can help contribute to this site.
Wiki Tutorial • Help Pages • Community Rules • Announcements


Main article: Schitt's Creek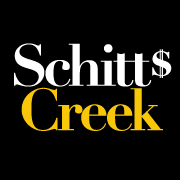 Johnny Rose (Eugene Levy), a wealthy video store magnate and his wife Moira (Catherine O'Hara), a washed up soap star, who, after losing all their money to dubious investments, are forced to rebuild their lives in their only remaining asset: the small town of Schitt's Creek, which they once purchased as a joke gift for the birthday of one of their children. They wind up living in two adjacent rooms of a rundown motel with their pampered adult children; a son David (Daniel Levy), a super uber pansexual hipster and a daughter, Alexis (Annie Murphy), a selfish, club-going, socialite. The cast also includes Chris Elliott, Jennifer Robertson and Emily Hampshire. The show is based on a series of hilarious situations which involve the once filthy rich family and their big city, worldly attitudes suddenly confronted by small town living, with honest, down to earth, hard working folk providing the backdrop.



Loading RSS data...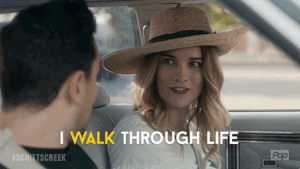 Twitter (CBC) • Twitter (Pop) • Facebook • Instagram • YouTube

David: "Question: The cedar planks out behind the motel, are they being used for something or are they up for grabs?"

Stevie: "How do you know it's cedar?"

David: "I bought a cologne once in Japan that's supposed to smell like the aftermath of a car crashing into a cedar tree."
- David Rose and Stevie Budd, Jazzagals

How much did you like the holiday special?