"Where Everyone Fits In!"
Schitt's Creek is a small town with very few businesses and places of interest, as well as the home of honest, down to earth, and hard working folk. The town is the primary setting of the television series of the same name.
Places of Interest
Edit
Schitt's Creek Motel Edit
The Schitt's Creek Motel offers a wide range of accommodations, from rooms with two beds, to rooms with one, to rooms with one or two beds and the option of a cot. Beds have box spring-supported mattresses, and each room has a round-screened TV. A continental breakfast of pastries and coffee is available in the morning.
Workers:
Cafe Tropical Edit
Cafe Tropical is a diner that serves standard cafe food, but also specializes in a number options such as Mexican and Mediterranean cuisine. Waitress Twyla Sands is known for her singular creations served at the cafe, such as the "Surprise-Me-Smoothie" and the "Greens-Free Salad". For vegetarians, meat can be removed from most dishes. On Tuesday nights, there is Group Sudoku with Gwen Currie. The cafe has been family owned since 1947.
Staff:
Bob's Garage Edit
Bob's Garage is an auto-shop where Bob Currie will fix any broken down vehicle, or even sell an even more broken down vehicle, for a heavy price. Established in 1943.
Workers:
Ted's Veterinary Clinic Edit
Ted's Veterinary Clinic services the domesticated animals of Schitt's Creek.
Workers:
Schitt's Creek High School Edit
The Schitt's Creek High School is the only institution in Schitt's Creek where education is provided. Established in 1923.
Faculty:
Rose Apothecary Edit
The Rose Apothecary is a store where the inhabitants of Schitt's Creek can purchase an assortment of items ranging from lotions, shampoos, body milks, cat-hair scarfs, coffee, tea, and produce. The apothecary was formerly called the Schitt's Creek General Store before it closed down.
Workers:
Herb Ertlinger Winery Edit
The Herb Ertlinger Winery is a small local winery specializing in fruit wines. Located next to a former land fill, the winery's vintner, Herb Ertlinger brings the muskmelon goodness to his oak chardonnay, and the dazzling peach crabapple to his Riesling Rioja. Wine-buffs will remember the experience and remember the name.
Vintners:
The Moira's Rose's Garden Edit
The Moira's Rose's Garden
is a town garden space where flowers bloom for the public eye. The garden is named after and dedicated to town councilor
Moira Rose
.
Politics
Edit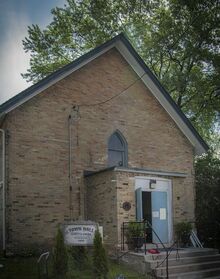 The town of Schitt's Creek is governed by a Mayor and a small Town Council. Together the duel government bodies work closely to sort out and solve problems in the town. They are also responsible for frequently calling town meetings.
The Council and Mayor offices are located in the Schitt's Creek Town Hall, incorporated in 1895.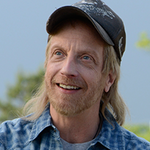 An the old Schitt's Creek saying goes, "Who needs elections when you can keep having sons?", as the town has been led by the Schitt family for generations. The current mayor being Roland Schitt.
Town Council
Edit
Councilors include: